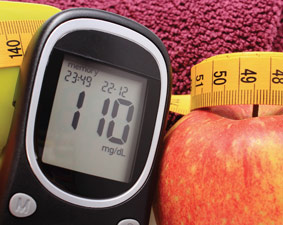 4 POWERFUL INGREDIENTS


D2Metrix Plus beneficial effects based on the literature of its components:
Chlorogenic Acid:
Restricts Glucose Absorption
Restricts Glucose Tissue Uptake
Limits Excess Fat Storage
Myricetin:
Reduces Fat Tissue Development
Reduces Transport of Glucose to Fat Stores
Quercetin:
Reduces Fat Cells
Prevents Formation of New Fat Cells
Stimulates AMPK Activity
Stimulates Metabolism of Blood Sugar
Alpha Lipoic Acid:

Reduces Insulin Resistance
Improves the Lipid Profile
Reduces Weight
Reduces Blood Pressure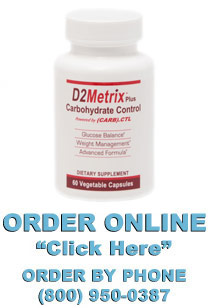 D2Metrix Plus is a new and improved blend of 4 natural ingredients that impact the major control points of carbohydrate metabolism, which results in normalizing blood glucose levels while supporting weight loss. It is 100% safe with the most effective ingredients in its category. D2Metrix Plus puts back into the food supply what nature intended all along.
There are many products on the market that claim to lower blood sugar and manage weight loss,indeed some of these products are effective on
some level. But D2Metrix Plus is not just a simple one-track product. It's not a product that just slows sugar metabolism. D2Metrix Plus is a combination of natural ingredients that helps control carbohydrate metabolism in many ways.